In recent years, ebikes have revolutionized the way we commute and experience the joy of cycling. If you're considering hopping onto the ebike trend, you might be wondering: Are ebikes safe? In this post, we'll cover the safety features and advantages of Gazelle ebikes that make them a safe and reliable choice for both commuting and leisurely rides.
Superior Build Quality
At Gazelle, we are known for our thorough and uncompromising attention to detail and craftsmanship, ensuring that each ebike is built with the utmost precision and durability. Our commitment to quality is reflected in our choice of premium materials and innovative engineering. Gazelle ebikes are constructed to withstand the rigors of daily use and harsh outdoor environments in order to provide a stable and secure riding experience today and for the years to come. We put our bikes through a battery of tests in our factory's test lab, over 20 in all, to confirm each bike is road-ready and will meet our high standards.
Integrated Safety Features
We prioritize rider safety and integrate various features into our ebikes to ensure a secure ride for each and every journey, regardless of road, weather, and light conditions. These features include:
Disc Brakes: Gazelle ebikes are equipped with powerful hydraulic disc brakes, providing reliable stopping power even in wet or challenging conditions. This feature enhances control and responsiveness, promoting safer rides.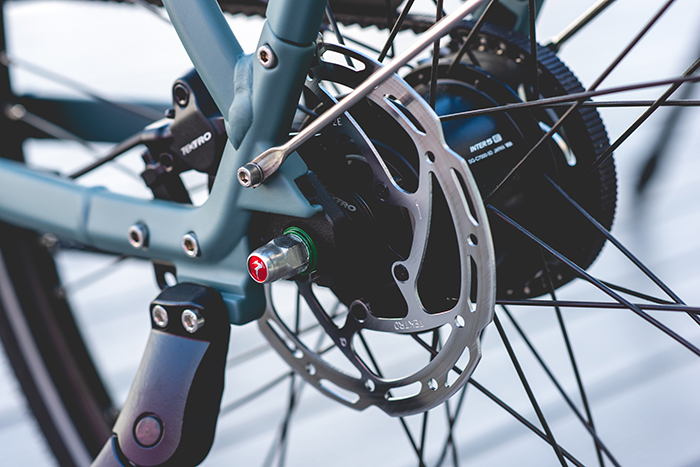 Integrated Lighting: All Gazelle ebikes are equipped with front and rear lights that are integrated seamlessly into the design. Additionally, our rear racks feature side cut outs to allow light visibility from the sides, not just the front and back. This ensures optimal visibility, making riders more noticeable to pedestrians, motorists, and fellow cyclists, especially during low-light conditions. Plus, with the lights integrated on the bike, there's no chance of ever forgetting to bring lights with you on a ride!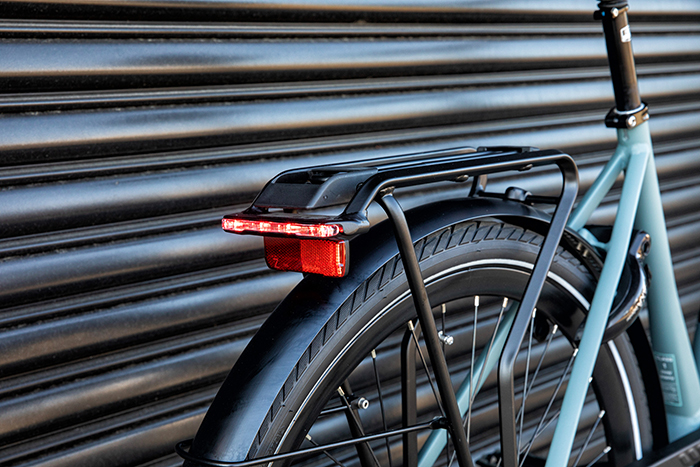 Sturdy Frames and Suspension: Gazelle ebikes are designed with sturdy Aluminum frames and suspension systems that help absorb shock, providing the rider with a smoother experience. This not only enhances comfort but improves overall stability, reducing the risk of accidents caused by uneven terrain.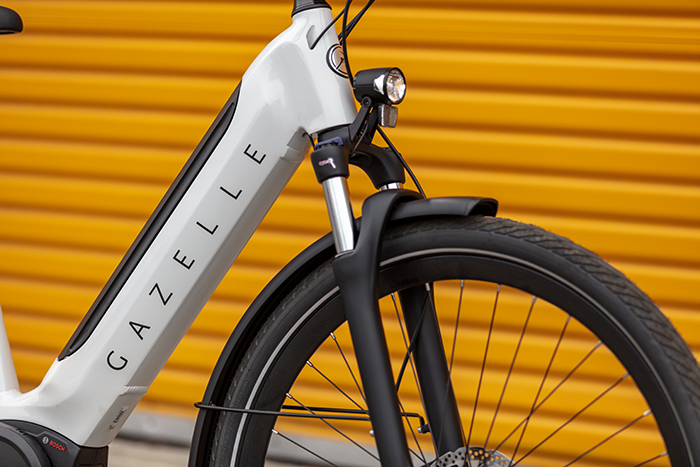 Pedal-Assist Technology: Gazelle ebikes feature pedal-assist technology, which means there is electric assistance when you pedal. This technology allows riders to maintain control over their speed and effortlessly tackle challenging terrains. With pedal-assist, riders can easily adjust their level of exertion and power output, allowing for a more comfortable, predictable, and safer riding experience.

We are proud to partner with Bosch and use Bosch eBikes Systems components across our entire bike fleet. Bosch batteries are tested to meet the highest consumer standards, specifically UL 2849. (UL 2849 is a standard covering the electrical system of ebikes powered by a lithium-based rechargeable battery.) Commitment to safety is our top priority at Gazelle, and by partnering with Bosch, our bikes are among the safest and most reliable ebikes on the market. Read more about ebike battery safety here.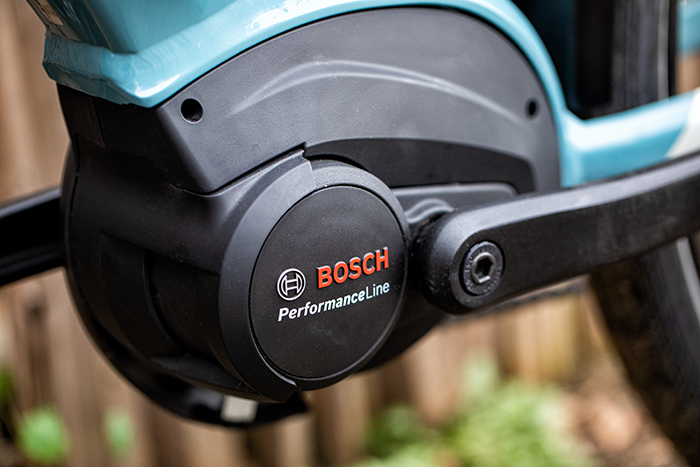 Quality Components: In addition to Bosch, we spec quality components from trusted suppliers like Enviolo, Gates, and Shimano ensure our bikes are safe and perform capably in all conditions. From belts to brakes to shifting systems, you can be confident that your Gazelle bike is up to the task every time.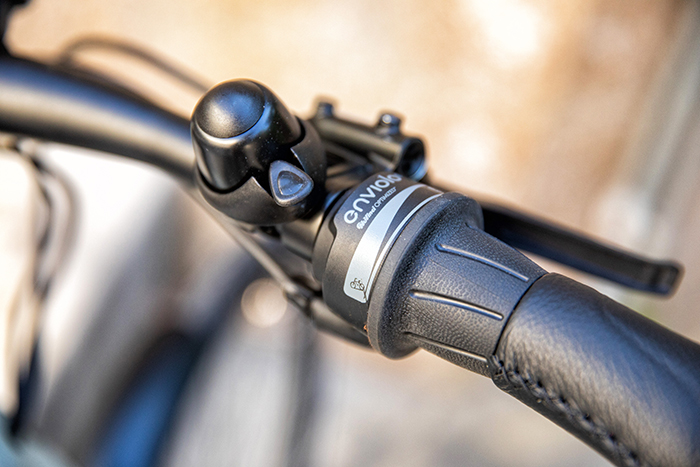 Ergonomic Design and Comfort: One of our main priorities is rider comfort and ergonomics in our ebike designs. We incorporate adjustable handlebars, comfortable saddles, and ergonomic grips to minimize strain and maximize riding pleasure. 
Gazelle ebikes combine style, reliability, and safety to provide riders with an enjoyable and secure riding experience. From the superior build quality and integrated safety features, to pedal-assist technology and ergonomic design, our ebikes demonstrate a commitment to rider well-being. As you embark on your ebike journey, consider Gazelle as a company that puts your safety first, allowing you to confidently embrace the benefits of ebiking while enjoying the open road. With over 130 years of experience, we know a thing or two about making a bike you can trust and safely enjoy for a lifetime.