A Time of Transition
I welcomed my first child into the world on September 15, 2019. I welcomed my first Gazelle ebike into my life six weeks later.
My family and I live in the mysterious mountains of Santa Cruz County. We make our home in a small cabin off the grid surrounded by misty redwood monoliths. I work fewer than ten miles from home in downtown Santa Cruz, yet even before my son was born, I found myself driving most days.
I love to ride my bike, but I don't adore that final grueling hill up to my cabin. I'm active, but I'm not an Athlete (with a capital A). Most mornings, the thought of climbing that steep hill after a long day of work dissuaded me from getting on my steel-framed 1987 Bridgestone touring bike. In my heart, I saw myself as a daily bicycle commuter. In reality, I was far from it.
New Arrivals
My son arrived, and the practical motivations for purchasing an ebike began to stack up. When was I going to exercise? Who was going to use the car each day? How would I build a long-term budget? Then the existential motivations hit. What kind of example did I want to set for him? Don't I want to do my part to protect this planet for him and his future?
That was enough to motivate me to visit my local ebike store, Current eBikes, in downtown Santa Cruz. A jolly fellow named Andrea, fellow cyclist and young parent, was my matchmaker for the day. He introduced me to several options, but I didn't feel a spark. That was until I laid eyes on a Gazelle electric commuter bike — it was love at first sight.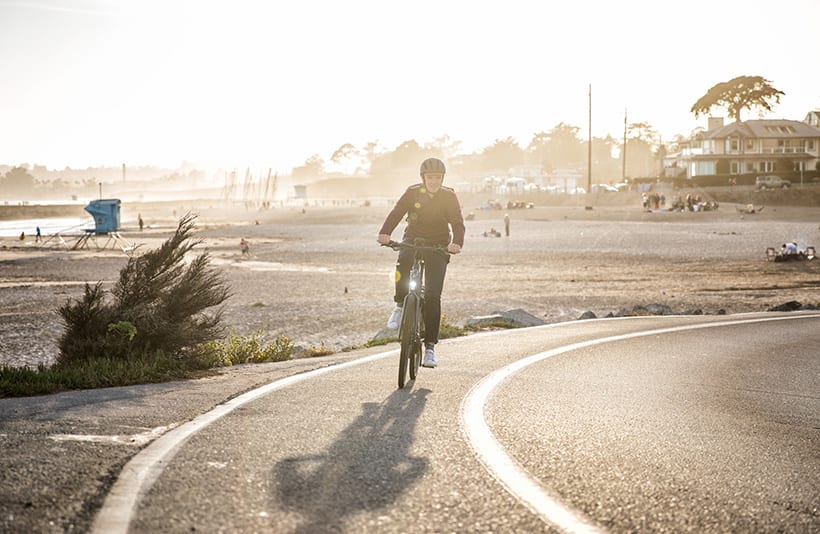 Commuter-Friendly Features
It had everything I was looking for:
Removable battery for charging at work
Upright positioning better visibility on those dangerous mountain roads
Quick recharge so that I'm never stranded
Frame and tires that can withstand the variety of surfaces on my commute
Weatherproof so that I can ride it every day
Ready to haul a trailer for taking my son to day-care
Beautiful style to make me look like a cool dad
The Perfect Fit
I took it home that same day, and I haven't once driven to work since. I'm proud of myself for taking steps to improve my personal health and wellbeing after becoming a parent.
My son will see his dad getting on his bike — rather than into a car — each day. I don't know what that will mean to him, but I'm excited to find out.
The Gazelle ebike empowered me to kickstart my parenthood without making compromises on my health, family, or the planet.