New Job, New Commute
After years of a split work-remote/crazy commute arrangement, I started a new job just five little miles from my home. With my old commute, I was either walking 60 feet to my backyard shed or driving an hour, biking 5 minutes, riding the train for 40 minutes, and then biking 15 minutes and then doing the whole thing in reverse. I was a bike commuter, but barely.
New Bike, Who Dis?
Transitioning to a 10-mile round trip bike-only commute was pure bliss. And, I decided to increase my bliss quotient significantly by getting an electric bike, a Gazelle Arroyo Elite. This bike has completely transformed not only how I commute, but how I participate in daily life. On my road bike, I would rarely run errands since I could only carry stuff in a backpack, and the heavier the load, the less forgiving the complete lack of suspension. Oof. I still use my road bike for long, sporty rides, but for everything else, it's all about the Arroyo.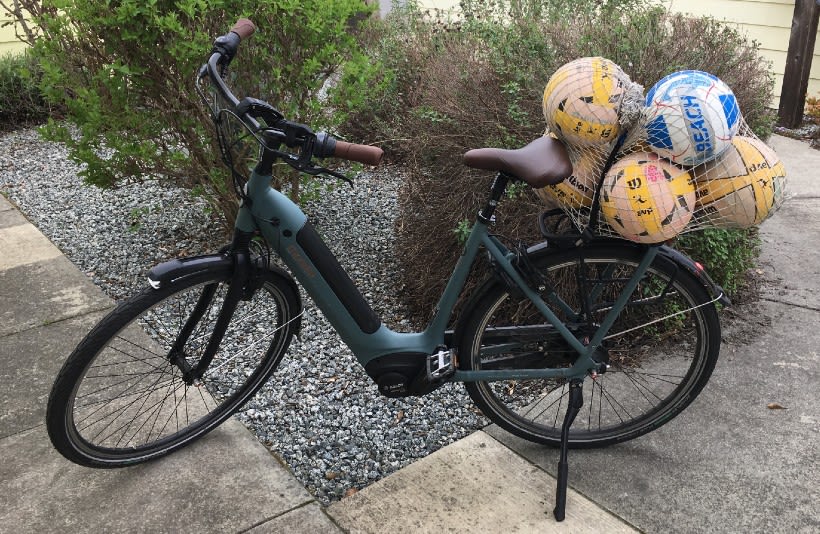 Groceries, Volleyballs, and Branches, Oh My!
With the Gazelle Arroyo Elite, I've got a rear rack and bungee straps to carry anything I can imagine. I've carried a large duffel bag stuffed with groceries, six volleyballs (in a mesh bag, of course), four folding beach chairs, and even branches to make wreaths. I did get some funny looks coming out of the woods on my upright city bike, with boughs of acacia fanned out behind me like some kind of peacock doing a mating display. And, the fenders and covered chain guard help keep everything clean and protected.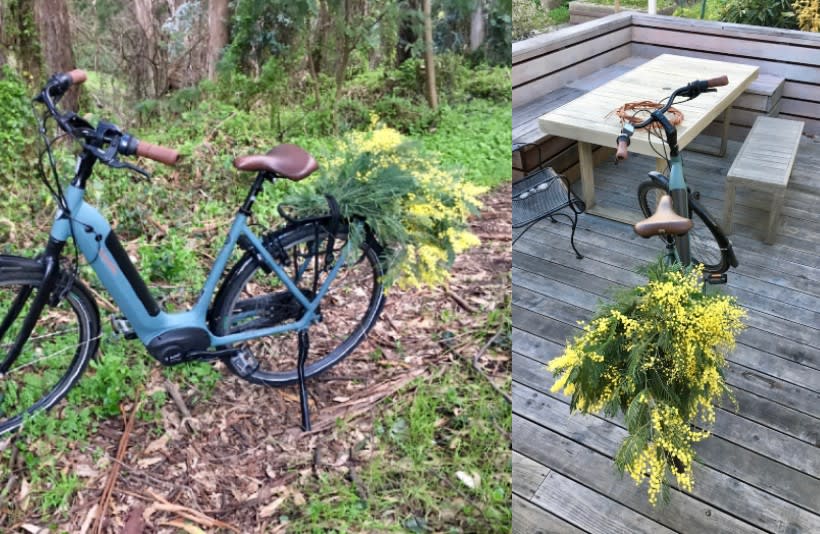 I've Got The Power
In addition to being able to easily carry cargo of all shapes and sizes, the main draw is the extra boost I get with an electric bike. Even when I'm tired, there's a nasty headwind, or one last hill ahead of me, I can instantly get a little or a lot of help from the powerful motor. For most trips, I live in Tour mode, but at the end of a long day, when I'm lugging who knows what, I treat myself to a little Sport or Turbo action, and suddenly riding feels effortless. If I'm just going for a casual ride along the coast, I'll keep it in Eco mode, which makes the bike feel just as light as my road bike, but about 100 times more comfortable, especially with the wide saddle.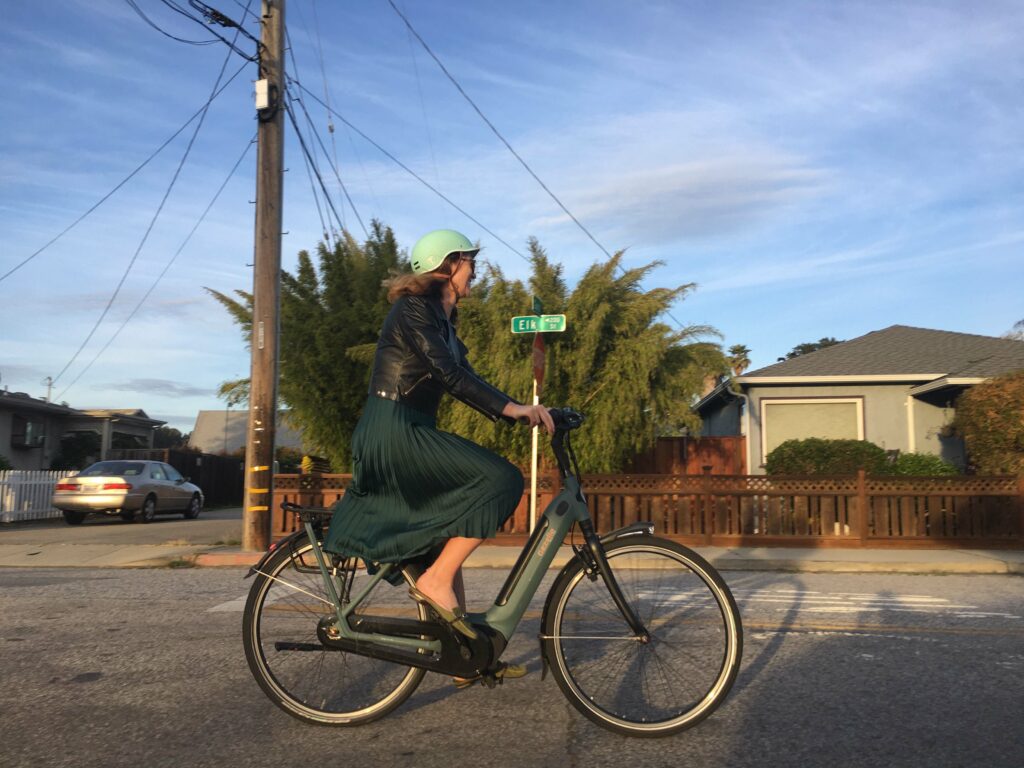 Forget Me Not
The integrated front and rear lighting is a huge benefit as well. No more worrying about forgetting to remove or reattach lights. They're always there, always fully juiced, and much brighter than the lights on my other bike. Lastly, the integrated AXA lock is amazing. I feel so much more secure leaving my bike with the sturdy hub lock, especially with the handy chain lock that integrates with it perfectly. And, when I'm not using the chain lock, I keep it tucked in the straps on the rear rack. Everything I need is on the bike and I don't have to remember a thing.
Biking Made Better
Since getting the Arroyo in mid-October of last year, I've put over 800 miles on it. More often than not, my car sits in my driveway, gathering pollen and spiderwebs, and I'm getting gas maybe every other month. This bike has been truly transformative for how I get around, for bringing joy back into my commute, and for giving me an instant mental escape whenever I need a minute to decompress. I never thought I would get an electric bike, but I'm so happy I did. Learn more about electric commuter bikes.