Hi Erin, tell us about your Gazelle? Which model do you have and how long have you had it?
I have the Medeo T9 HMB ebike (step-through ebike), which I have had for almost 2 years now.
How has owning a Gazelle changed the way you live?
I can go further, carry more and feel comfortable being out, riding for much longer with my Gazelle ebike! When I bought the bike, I had a commute of about 24 miles a day. The bike allowed me to extend the riding season, going into the late fall and early winter, and even starting riding each March instead of April or May like everyone else. It shortened my commute by about 15%, giving me the confidence to ride on days I otherwise may not have. I never stressed about how much I carried with me. Laptop, change of clothes, lunch bag, lock, check. With these fenders, I never really worry about riding in most weather. I LOVE never having to think about turning on or off my lights, or taking them off the bike when I lock up. They're always there, always ready to go. As a chef, I use this bike heavily for hauling goodies home from the grocery store or farmer's market. Quaxing* is one of my favorite activities. I have really put the bike to the test, loading it up with 50-60 pounds of fresh produce! I can comfortably fit 3 grocery bags on the bike between the built-in rack and bungee (which I ADORE), and a Banjo Brothers waxed canvas Grocery Pannier on either side. I feel like a badass, and it helps me do my work!
*Quaxing is transporting something awkward or bulky by public transportation or bike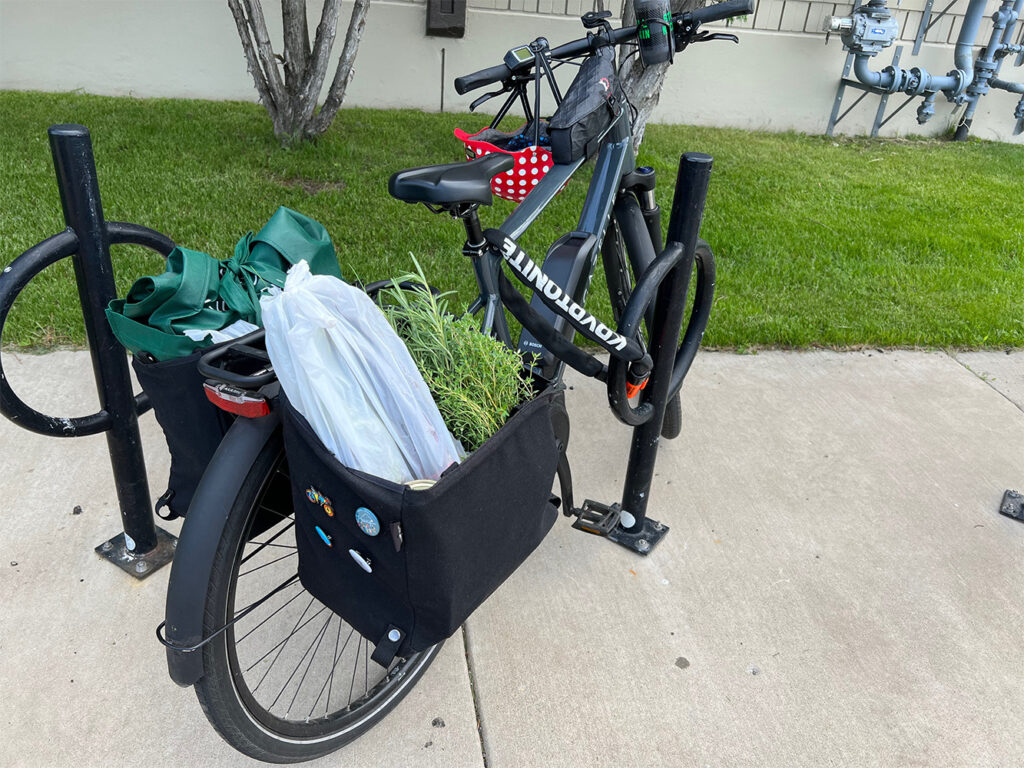 How long have you been riding and is this your first ebike?
I've been riding a bike my whole life, but really picked it up again in my late 20's in lieu of using a car, as much as possible. This is my first ebike. It won't be my last ebike. I'm pretty sure I need a cargo bike. I want even more hauling capacity.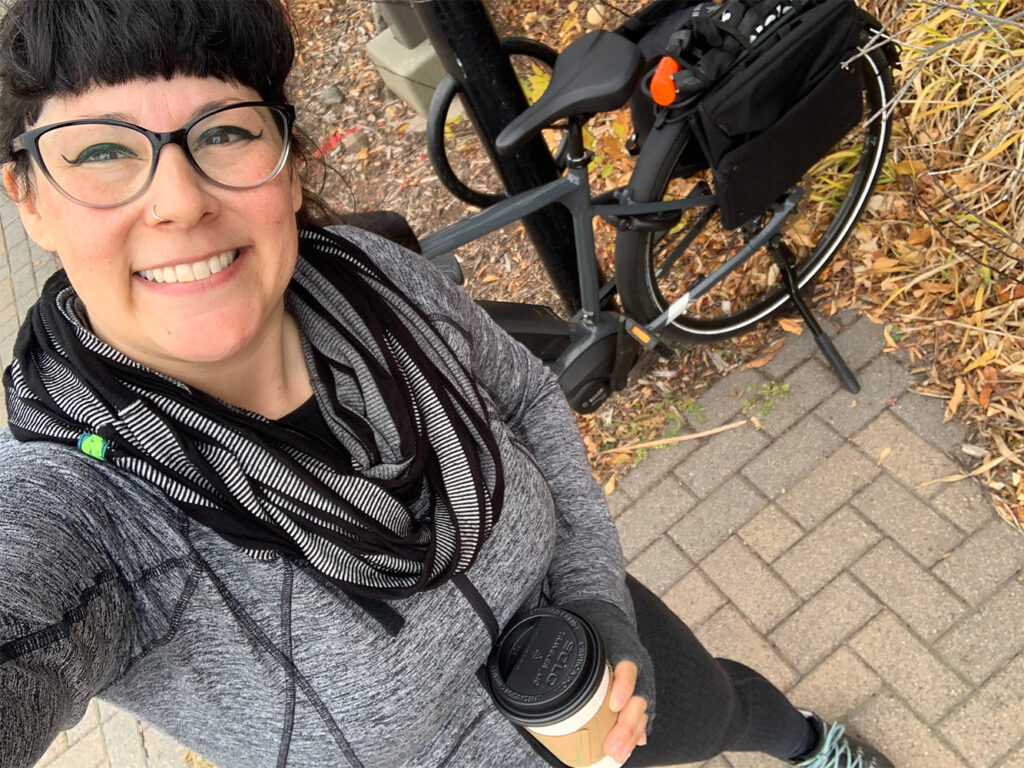 What are your thoughts about the role of cycling and ebikes in a more sustainable future?
I really want to see ecargo bikes used as a replacement for the last mile delivery, replacing vans. I wish our small condo building had one shared cargo bike that I could use when I needed.
What has been your greatest or most memorable adventure with your Gazelle?
Probably the Joyful Riders – Thanksgiving Leftovers group ride we did on the day after Thanksgiving. There were 100+ joyful cyclists!