So, it's not much of a secret that I love bicycles, particularly the big, sturdy, and practical bikes favored by the Dutch. I love the way they look, the relaxed and upright riding posture that they offer, and just the general usefulness of a bike that's meant to last. But an electric bike?
I own a Dutchie of my own (a Gazelle Tour Populair, of course) that has ferried me countless miles around the District of Columbia for the past three years and actively document other Dutchie bicycles I come across on my Twitter account. 
I recently completed my graduate studies in Amsterdam and currently work in the bicycle field, planning stations for the Capital Bikeshare service in the Washington, DC region. I even rode into my wedding reception on my trusty opafiets with my bride perched on the back.
But despite my affection for bikes, I was always somewhat of an electric bike skeptic.  Perhaps useful for others, like older folks, but what did they have to offer me? Gazelle graciously approached me with an offer to test out their new EasyFlow electric bicycle and I thought, what was there to lose?
Only my electric bike skepticism!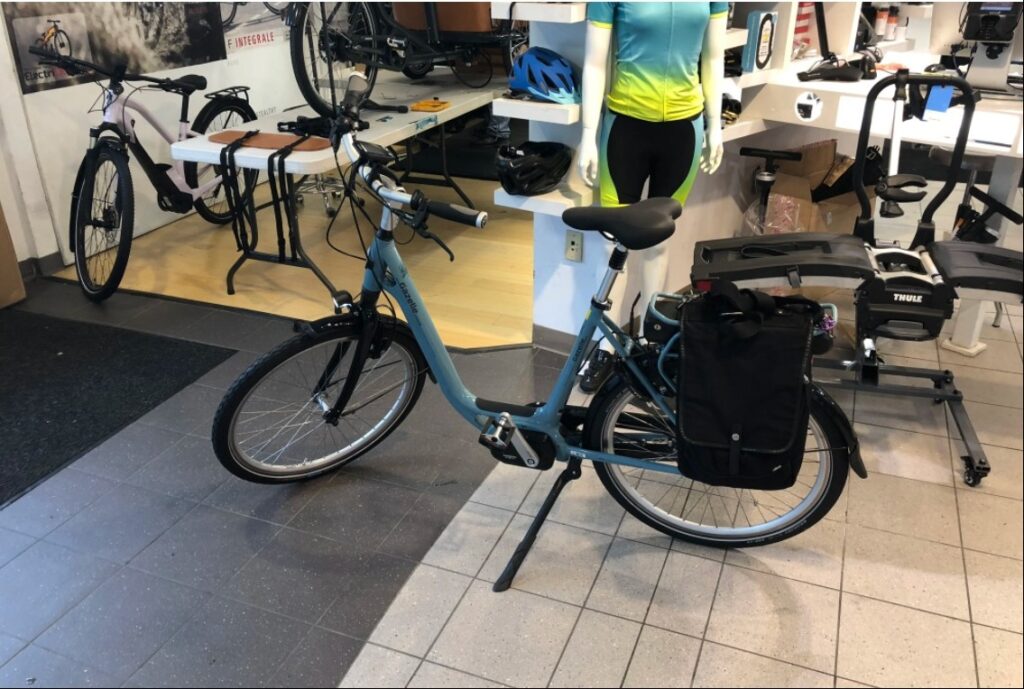 A Dutch Atmosphere for a Dutch Electric Bike
That first day I picked up the bike could not have been more Dutch: cold and raining cats and dogs. What a great omen, right? In true Dutch fashion, I didn't let the weather get in the way of my bike commute and slipped on my regenpak, grabbed my Dutch wind umbrella, and set off on my new bike for a meeting across town.
From where I was coming from, the quickest way to get there was up a long, steep hill that, despite the presence of a protected bicycle lane, I had never attempted myself as the incline was too steep. What better way to test my new Dutch-e?
Let me tell you, I flew up that hill, laughing the entire way at the ease of climbing such a steep gradient. By the time my meeting had ended, the clouds had given way to sunshine and a beautiful rainbow. I knew right then and there that this was a match made in bike heaven! I also knew that I was going to have some fun on this thing and decided to make the most of my time with the ebike.
City Commuting Made Easy With an Electric Bike
Hanging out with friends? I'd insist on meeting at their place uptown, even in the dead of summer, as I could fly there without breaking a sweat. My commute up Capitol Hill? Consider the hill flattened by the EasyFlow's Shimano STEPS electric motor. Baseball games out in suburban Virginia? "No thanks!" I'd say to teammates offering rides, "but I'll ride my bike there". And when our games ended after the Metro closed? Those 17-mile trips home in the pitch black were a walk (or ride!) in the park.
Unfortunately, all good things must come to an end. I've since returned the bike and am back on my old-fashioned Opafiets, which I still very much enjoy, of course. But those days when I'm riding up Capitol Hill, I can't help but remember just how, well, easy it was on my Gazelle EasyFlow electric bike.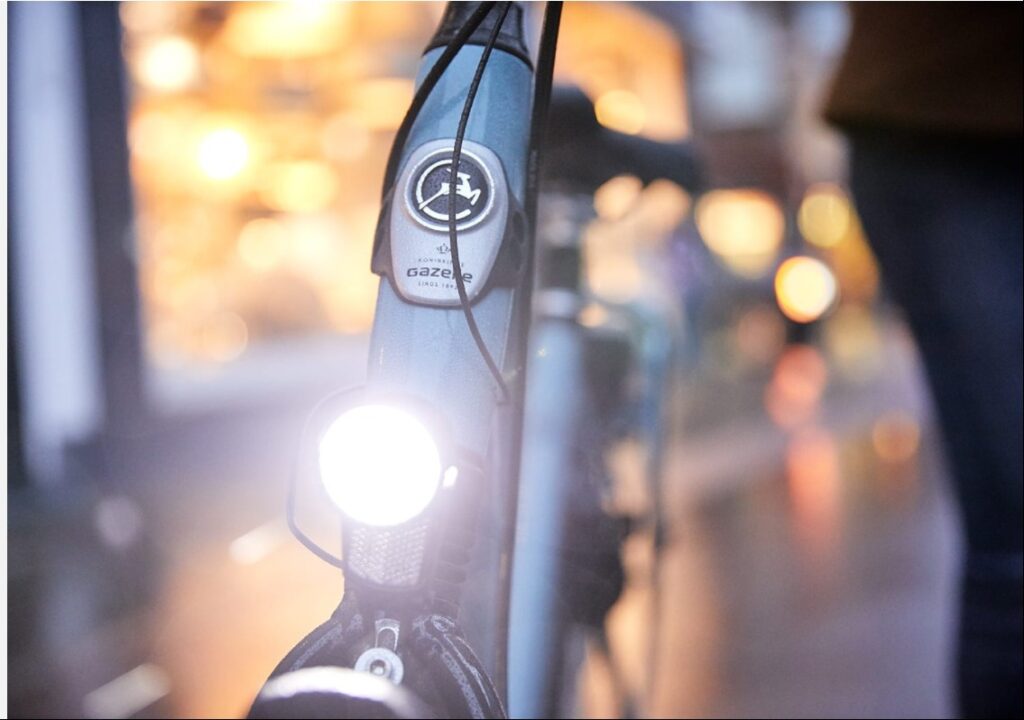 Explore new Gazelle Electric Bike Models