Hi Marnie, tell us about you Gazelle? Which model do you have and how long have you had it?
I have an Ultimate C380+ that I've owned for 4 months.
How has owning a Gazelle changed the way you live?
Traditionally, I have been a car guy. I drove to work all the time. Since I got my commuter ebike, I've been contributing significantly less to the mileage on my car. Instead, the miles on my ebike have increased much more quickly! Additionally, I reduced the cost of my commute since I no longer have the cost of gas and parking that came along with driving my car to work. Now that I have my C380+ for my work commute, I just need to plug in the Bosch battery at night and ride it in the morning, without any worries about delays on my commute since I have confidence in my Gazelle. Gazelle uses the best components on the market to make bikes that are a joy to ride. My previous fear of hills is gone thanks to the C380+'s additional power over my previous bike, large stepless shifting range, and smooth belt drive. I no longer worry about where I go, since I know the C380+ is up for the challenge. My only worry is where I park since the beauty and classy looks of my C380+ attract a lot of attention, so I never let it out of my sight. I was never focused on a bike before owning a Gazelle ebike. Since getting my Gazelle, the ebike brings out the best in me as I capture memorable scenes in San Francisco with my camera to share with my Gazelle family online.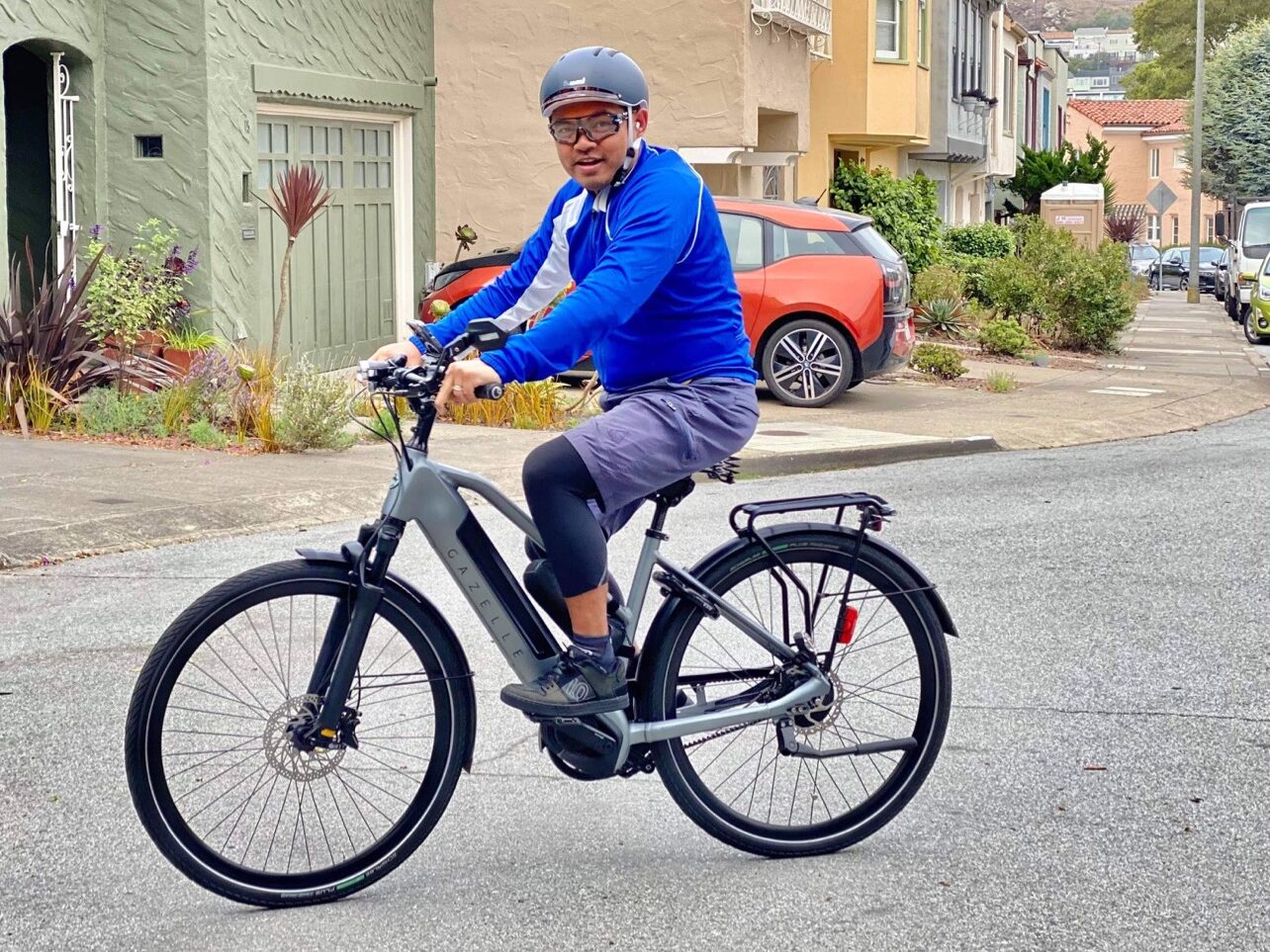 How long have you been riding and is this your first ebike?
I've been riding a bike for almost 10 years, this is my 3rd Gazelle ebike.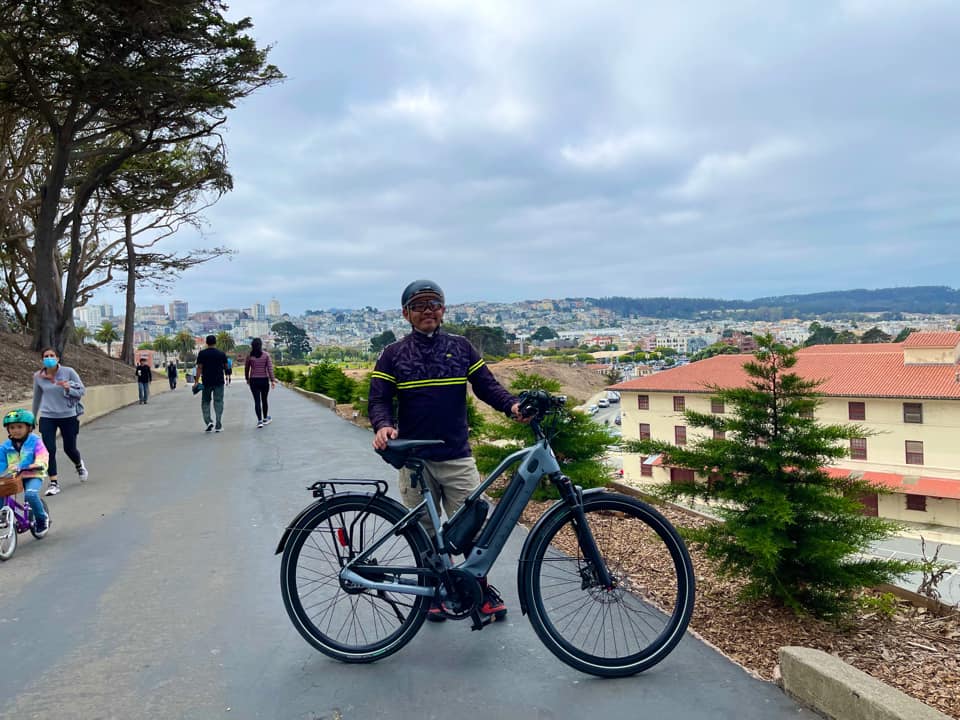 How do you use your Gazelle–for commuting, errands, fitness, fun–or all of the above? Tell us how you enjoy the ride.
I use it for all of the above. Not having to worry about any uphills in my commute route makes my riding more fun. Chain and shifting breakdowns are no longer an issue, the only question now is where I'll head for my next adventure.