A Tried and True Cycling Traditionalist Looking to Make his Daily Commute Better
Look, I'm almost 50 and all those stops and starts on my pedal bike, man, I'm beat. I'm not looking to make my daily commute easier, I just want it to be better. The Gazelle EasyFlow does that for me in a lot of ways and I don't want to ride a regular pedal bike in the city again. It's not that the EasyFlow electric bike is any faster than my pedal bike, that's not what I'm up for.
I just want my commute to be better. Bike riders (and the bike business) can have opinions about whatever "keep it core" prominence we think people actually care about or we can fight 'The Man' together. I will still ride my other bikes, but an electric commuter bike is great for the days when I need to get from place to place and want to do it smoothly.
I'm so accustomed to the aesthetics of a traditional style bicycle frame and, at first glance, I was a bit skeptical of the low-step frame. But, I never noticed it once on the bike and riding. In fact, once the bike gets going, I never even thought of the bicycle.
I also (falsely) assumed the bike would have a high center of gravity or feel long, but it was a great ride in the city weaving in and out of traffic or taking turns. The electric bike performs in turns at all speeds and has a fantastic ride quality. At speed, it is so remarkably stable and smooth. I loved riding this bike.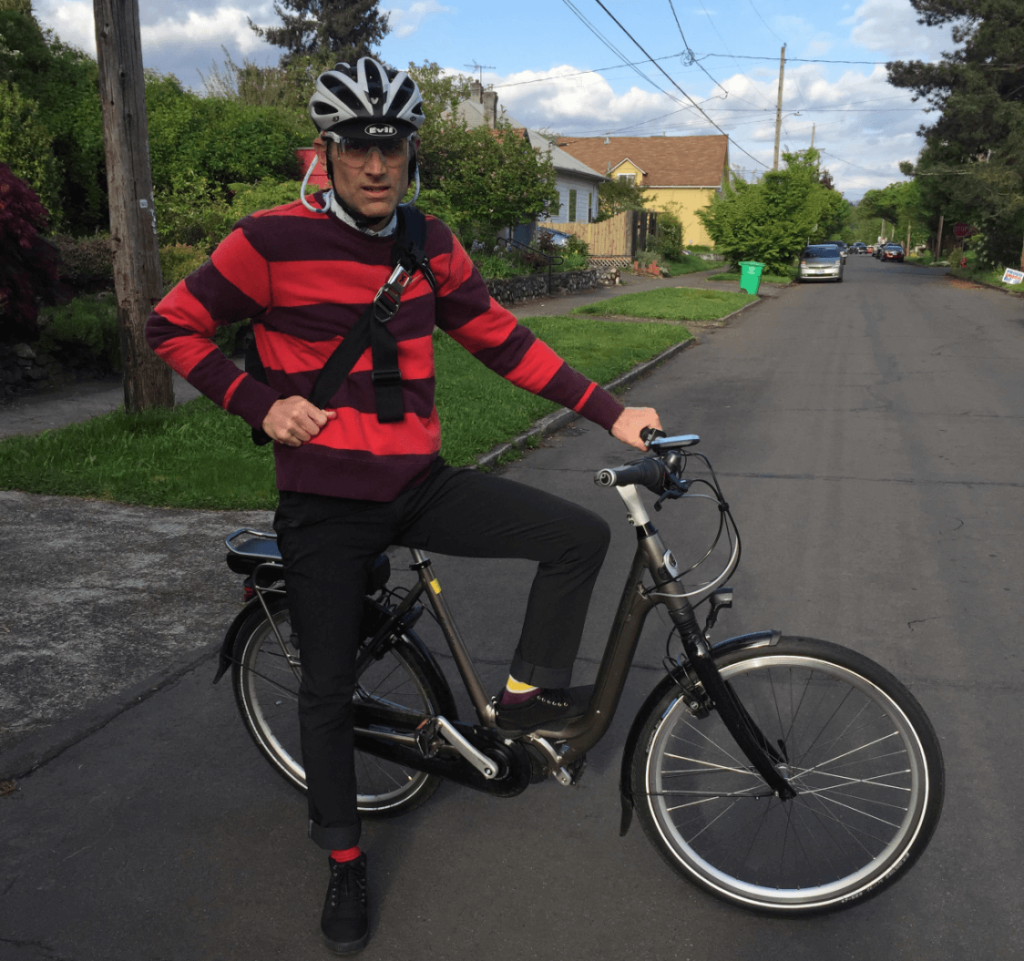 The Shimano STEPS system is the best I've used. The control unit was easy to operate and I liked the range of available information it gave me as a rider. I rode the majority of my rides in HIGH with the remainder in NORM. The range information screen was very helpful and allowed me to ride without worry.
The ability to easily and quickly control lighting is something I've wanted on a bike for quite some time now, and the Gazelle delivered. I also really appreciated the hydraulic rim brakes. The brakes have a nice, firm, controlled feel and don't require a lot of hand force. Further, there's no feedback from the brakes into the hands and that's a nice touch overall.
Electric bikes prompt a lot of questions out in public as there is a growing interest in the technology. I offered up the Gazelle electric bike for interested test riders, and you could see perceptions change within a few pedal strokes. I believe we will see a big rise in their use in cities across the country, and my daily commute is forever changed…forever better because of the Gazelle electric bike experience.