It is in my DNA
I guess it is in my DNA too: my grandparents used to own a bike shop and my mom grew up helping out in their store. As a kid, I spent many days there (after my uncle took over the business). But moving to San Francisco changed that significantly.
Some people would say that San Francisco is a bike-friendly city, and that is true, especially considering the increasing amount of bike lanes around town. Except that I live on a hill now: a really steep hill. And I can tell you, it's a climb: commuting to work is not possible without electric support. So how excited do you think I was when Gazelle offered me a test ride on one of their ebikes with a motor? Yes indeed, I was thrilled! So now let me tell you a bit about how this experience turned out.
When I first picked up the bike, I was mostly very excited to have a bicycle again. Like back home in the Netherlands, I was planning to use it for my day-to-day activities: commuting, running errands, going to a restaurant. The bike came with a display (showing your distance, average speed, battery charge) and three levels of support.
Ebikes and Hills
At the first steep hill I drove up, I was surprised to see how even the lowest level of support made the ride significantly easier. At the highest support level, I felt like I was flying up the San Francisco streets, without breaking that much of a sweat. It felt awesome! Going downhill of course was easier (and scarier too) and resulted in some pretty hard-core testing of the brakes every now and then, which proved themselves to work really well by the way.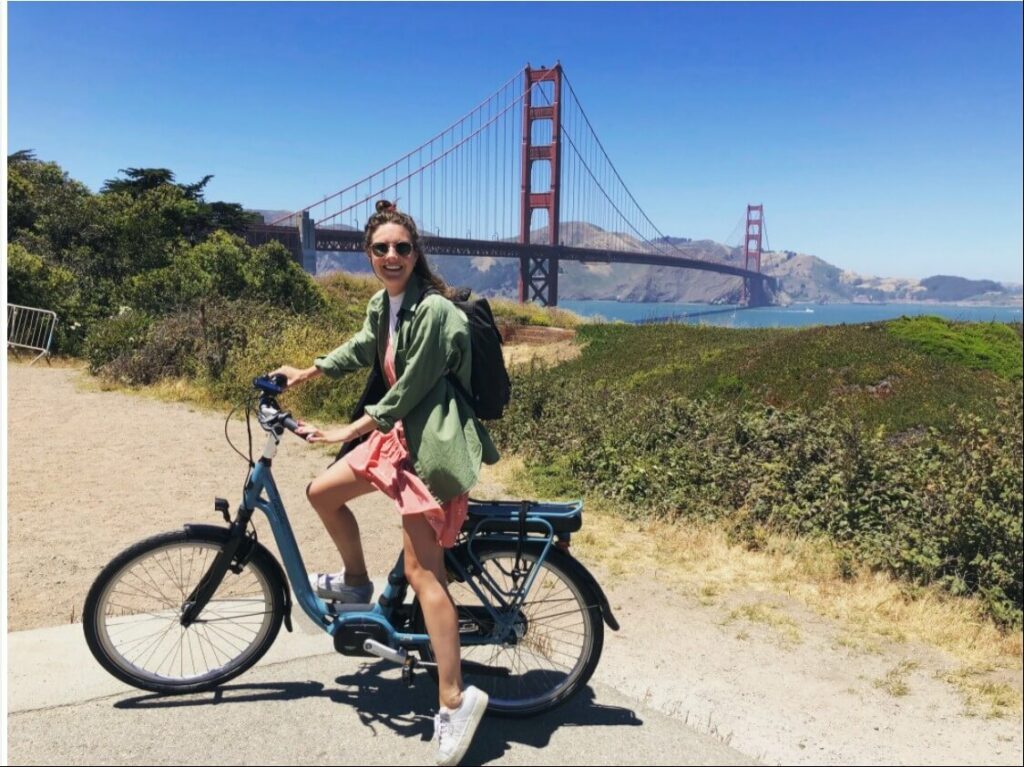 Little did I know on that first day that this bicycle would even exceed all my expectations, for it turned out to be so much more than just a way of transportation! I noticed that I started planning my life –especially the weekends– around using the bike. I planned day trips to different areas that were beyond walking distance and got to see so much of the city and its surroundings.
Ebike Battery
Since the battery lasted so long, I never really had to worry about charging it halfway through the trip. I also planned dinners in other areas of San Francisco, just so I could use my bike to get there. Because I was able to get around so easily –and quickly–, it really helped me get to know my new city.
Next Steps
Now that my time with the Gazelle is over, I am back to taking many long walks, agreeing to meet friends in the area where I live (and missing out on all the cool restaurants in other areas), back to spending a ton of money on public transport and taxis and to my long commute to work. All of this resulting in the fact that I am now at a point where I really want an electric bike in my life and I can definitely recommend anyone living in this city the same! Hopefully, this e-bike love story of mine is to be continued in the future… We'll see!!