Hi Catherine, tell us about your Gazelle? Which model do you have and how long have you had it?
I have a Heavy Duty NL C8 HMB* ebike that I've owned for 2 years now.
*The Heavy Duty NL C8 HMB is no longer available, but the Ultimate C8 HMB is a comparable model.
How has owning a Gazelle changed the way you live?
Prior to owning a Gazelle Electric Bike, I used to ride an analog mountain bike. My husband and I would ride around the neighborhood and trails near our area. However, I hardly enjoyed those moments, as I couldn't keep up with my athletic husband. I was also looking to cram a cardio exercise program into my busy workday. During the first year of the pandemic, I discovered the Gazelle almost by accident. On my way to work, I stumbled upon Reckless Shipyards (my local dealer) and test drove a Gazelle. As soon as I figured out the mechanics, the shop allowed me to take it for a spin, and boy I was hooked. I was gone for half an hour touring a portion of the Spirit Trail in North Vancouver. Needless to say I bought my NL a few days after and have never looked back since. "Large Marge," as I fondly named her, is my daily commute to work. She easily takes me up the hilly terrain in my neighborhood and allows me to ride further and longer. Owning a Gazelle has given me back the freedom that you cannot enjoy inside a car. She connects me with nature, the fresh air, and the community. She makes me feel like a child again.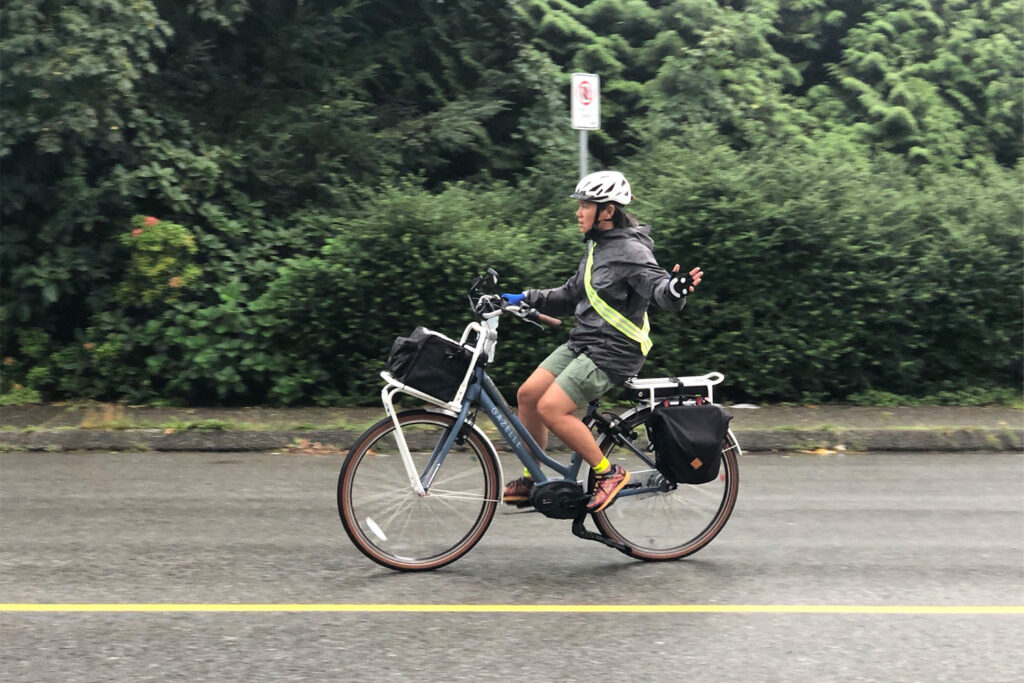 How long have you been riding and is this your first ebike?
The NL is my first ebike. As a child growing up in Europe, a bicycle was like an extension of our legs. It allowed us to go further and explore other neighborhoods with different kids. So, I learned to bike at around 6 years old. I biked for 9 years until I moved back to my country of origin, the Philippines, but I stopped due to the horrendous infrastructure there. Fast forward to last year, I decided to bite the bullet and purchase an ebike. I was riding leisurely on and off for two decades before that but could never happily conquer the hilly terrain of North Vancouver, and the older I got, the more challenging the hills became. Since buying the ebike, I have been commuting to work and am enjoying my rides immensely because I have this little reassurance of assist when I need it.
How do you use your Gazelle–for commuting, errands, fitness, fun–or all of the above? Tell us how you enjoy the ride.
I have fallen in love with riding my bike to work. Despite not being a morning person, commuting 7kms to and from work, with my Gazelle city bike, has become a high point of the day. It has afforded me to lose a little weight, and I even feel healthier and stronger. It's nice to know that I do not have to go to the gym indoors to try and shed some pounds: I can combine a workout with commuting! The lockdown has, of course, made cycling much safer. The fresh air, sun on your face, and the wind in your hair are just a few of the perks. I am also lucky to have great people at my local bike shop I can communicate with and a husband that occasionally bikes as well. At 55 years-old, I intend to continue to cycle for many more years!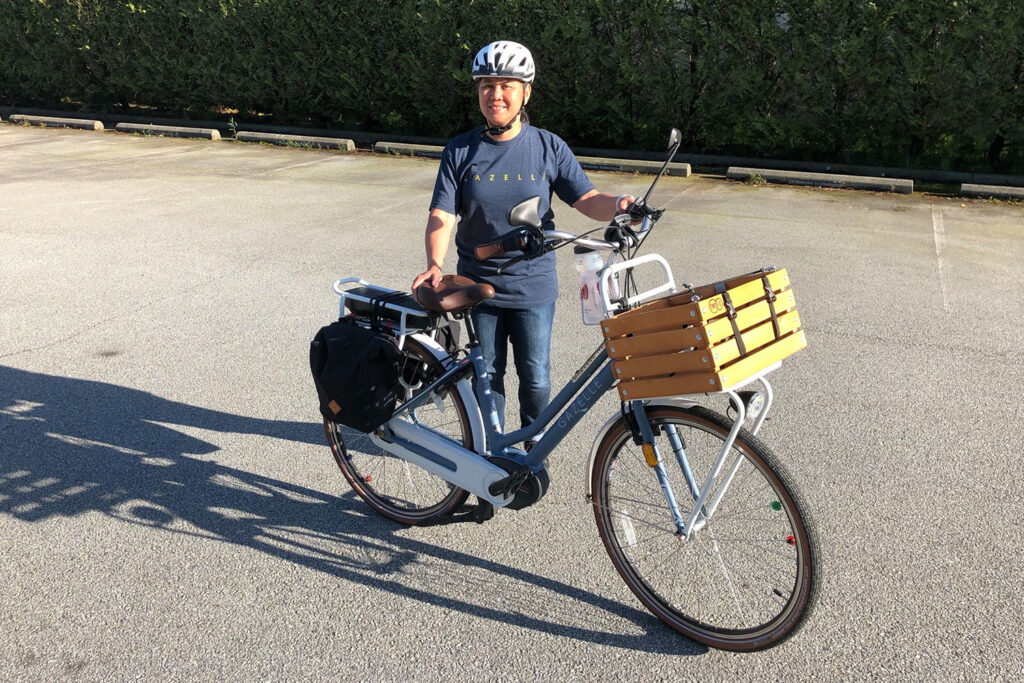 Have you ever met up to ride with other Gazelle owners?
I've never had the opportunity to ride with other Gazelle bike owners but I have met some owners in person. I have also made some very good acquaintances through my local bike shop, Reckless Shipyards, and the Gazelle Electric Bike Owners Group on Facebook.
What has been your greatest or most memorable adventure with your Gazelle?
Riding to and from the Seymour River Dam via the Seymour Valley Trail from home! It's a picturesque, paved trail through the forest.
Anything else you would like to share about your Gazelle or your experience with it?
If daunting hills are starting to challenge you, get an ebike! It'll make you feel like a kid again!