Gazelle Gazelle CityZen
Takes you wherever you want to go
Gazelle CityZen is a sporty bike with zip. A nimble bicycle that takes you to your destination effortlessly and fast. Every CityZen will stand out thanks to a unique combination of high-grade components. With its highly sporty look, minimalist design and low weight, you will cut a dash as well as being quick off the mark.
The perfect commuter city bicycle
Lightweight
Minimalistic design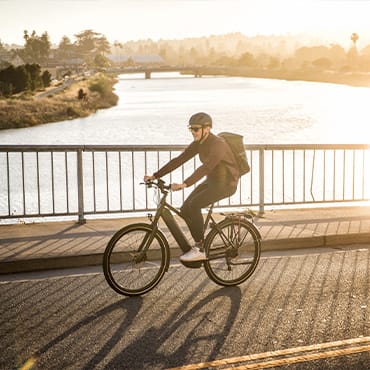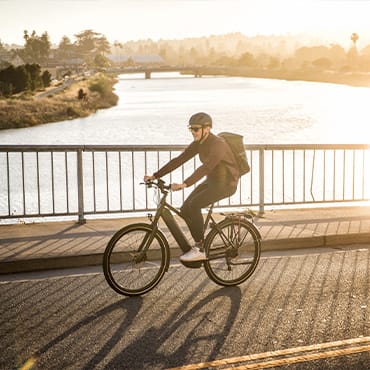 The perfect commuter city bicycle
The perfect commuter city bicycle

A CityZen is not an accessory, it's a lifestyle. Your lifestyle. Getting around town, going to college or to the gym rapidly and in style; the CityZen will get you where you need to be.
Lightweight
Lightweight

A nimble bike thanks to its light weight, yet stable and durable. Light, fashionable, sophisticated and swift: a bike for the commuter!
Minimalistic design
Minimalistic design

With its direct handling characteristics, sporty saddle and fresh colour accents the CityZen is not only a pleasure to ride, it's also easy on the eye.
Great electric commuter bike
Great electric commuter bike
The CityZen is a sporty electric city bike. The Gazelle CityZen T9 or Gazelle Cityzen T10 Speed are both very agile and manoeuvrable. A sporty and nimble bike due to the central positioning of its motor and integrated 500Wh battery. This Gazelle CityZen T10 Speed was considered to be one of the best commuter bikes out in the North American market by Bicycling Magazine
Gazelle CityZen
Share your pictures on Instagram with #gazellebikes or @gazellebikes and we will show them!