Four Seasons of Cycling
Many people consider winter their biking off-season, and a great time to take a break from commuting, errand-running, recreating, and more, on two wheels. The cold, the shortage of daylight hours, inclement weather, and rough road conditions are all very real and understandable obstacles to riding your bike in the winter, but with some preparation, plus the right accessories and gear, you'll be set (and stoked) to ride all year long.
Read on for our tips and tricks to be a happy, safe, and warm winter bike commuter, or regular old rider!
The Layered Look
First things first, the key to comfort on the bike in cooler temperatures is making sure you are warm enough while doing your open-air commute. With brisk winter air and possible rain, sleet, or snow running over your body, it's easy to get chilled, even as you warm up from the leg-pumping exercise.
Your best defense against the chill? Layers! If you're biking in sub-40-degree temperatures, we recommend gloves, a scarf or neck gaiter, and a jacket, at a minimum to defend against the cold. Keeping extremities warm, especially the ones that control your brakes, is essential. In sub-zero temperatures, base layers, hats, and even a full face mask are good ideas.
Everyone runs a little different on the hot/cold front, so make sure to find out what works for you. When it comes to wet weather more serious defense is needed. Invest in a waterproof jacket and lightweight rain pants to protect clothing and prevent you from getting soaked, then chilled. Jackets with venting are especially good, as they allow you to better regulate your temperate, again as you warm up from riding.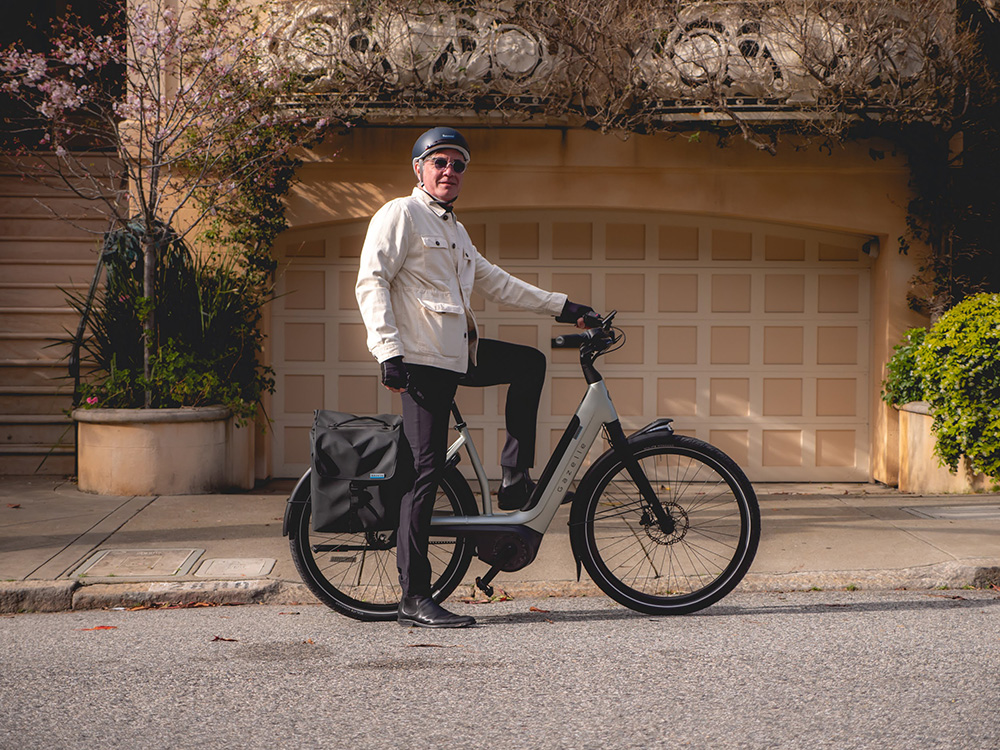 The Best Defense is a Good Offensive Lineup of Accessories
Another key component of a successful and consistent winter biking routine is ensuring you can stay dry as well as see and be seen. Some simple accessories will significantly assist you in achieving these goals. 1. Fenders are your new best friend. Even if it's not raining, wet streets are a common sight in winter. And, no one likes cold, dirty street water zipping right up your tires and onto you.
Two little pieces of plastic or aluminum, strategically placed near the rear mid-line of each tire will prevent much misery and much wetness. 2. Lights are for you, as well as everyone else. Front lighting not only illuminates your path in the often low-light conditions of winter, but it also makes you visible to other cyclists, as well as pedestrians and drivers.
Rear lighting is also critical, as it makes you visible to people approaching you from behind, and often at much higher velocities. A blinking rear light can improve your visibility–consider adding an additional rear light with this feature if you are regularly riding in full darkness and/or riding on roadways versus protected paths. In addition, we highly recommend a helmet-mounted light if you are riding through low-light areas to ensure you have good visibility for any potential hazards or obstacles.
Going The Distance
In addition to layers, cozy gear, and safety and comfort-enhancing accessories, there are a few more things that will really help you enjoy the ride, even in winter.
On-bike storage comes in super handy when you warm up enough to remove a heavy jacket, the rain stops and you don't need your heat-trapping slicker or any number of other scenarios. Instead of lugging everything in a backpack or cross-body bag, look to the convenience of a rear rack, and single or double panniers, or a carrier bag, where you can safely stow items while you ride unencumbered. There are a wide variety of bags on the market to suit your needs, with great features like waterproof materials, reflective accents to further improve visibility, and padded compartments for fragile items.
And, if you are commuting to work, it's great to have secure storage with our commuter bag for everything you need for your workday from your lunch to your laptop. There is a wide range of bags that are compatible with our rear rack systems, and we also offer our own line of Gazelle-branded accessory bags to meet your needs.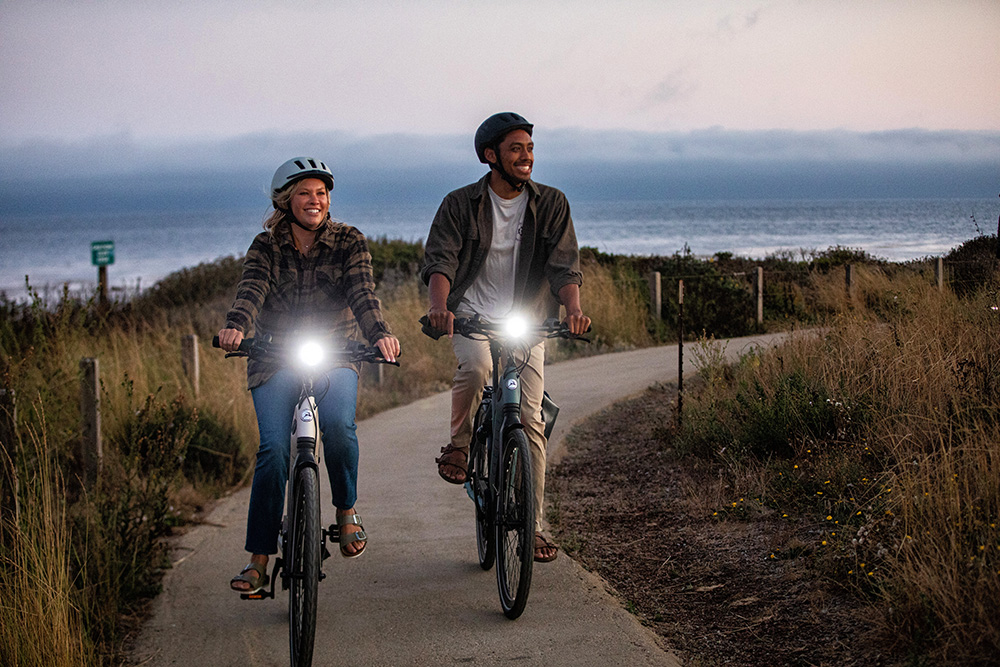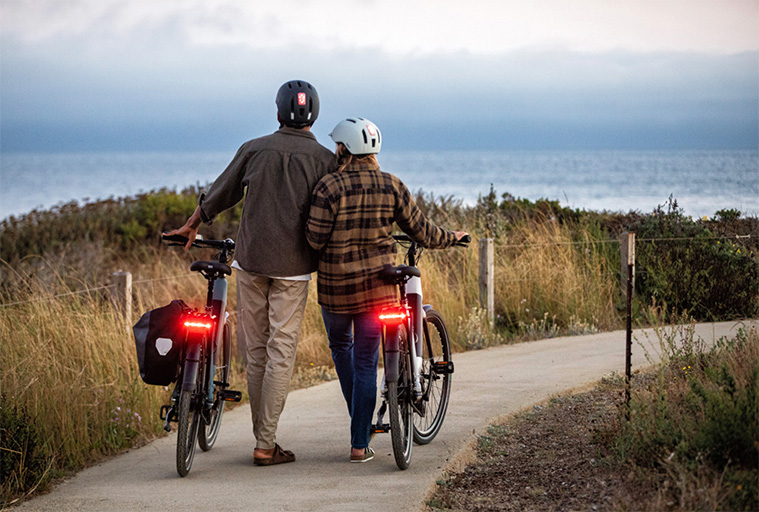 Ready to Ride All Winter Long?
We hope you're now feeling inspired to keep up your commuting, and riding of all stripes, all season long. Between layers, lights, and some handy places to store everything you want to carry, you'll be all set for what winter throws at you.
And, if you have or are considering a Gazelle bike, we've got some good news for you. Every Gazelle comes fully loaded with powerful front and rear lighting, fenders, and a rear rack that's compatible with a range of bags. With a Gazelle bike, you'll be ready for anything! Happy riding!