Advice about electric bikes
How does an e-bike work?
Not having to work up too much of a sweat when pedalling and not having to completely exhaust yourself, the way an e-bike works makes this possible. In the city, on mountain roads and on short trips, the e-bike clearly has the edge when compared to a car. But how does an e-bike actually work?
CONTENTS:
How does an electric bike work?
An electric bike combines your own power with the power of an electric motor. This motor supports you on an e-bike or pedelec up to about 25 kilometres per hour or on a speed pedelec up to 45 kilometres per hour. The power for this "boost" comes from the battery, which is located in the rear rack or in the frame. The position of the motor is usually in the middle, but can also be in the front or rear wheel.
Intelligent sensors measure your speed, pedalling force or the rotation of your pedals. These sensors use the collected data to provide you with the right electricassistance. You can easily operate an e-bike from the handlebars. There you will find the display, on which you can select the level of pedalling assistance, for example. It also shows you how fast you are going and how many kilometres you can still ride with assistance.
How is an e-bike constructed?
An electric bike is actually constructed like a classic bicycle, but there are a few fundamental differences. An e-bike or pedelec also has a motor, battery, display and sensors. These enable the electric drive and thus make your ride easier. We will now explain the various main components of an electric bike in more detail.
1. e-bike battery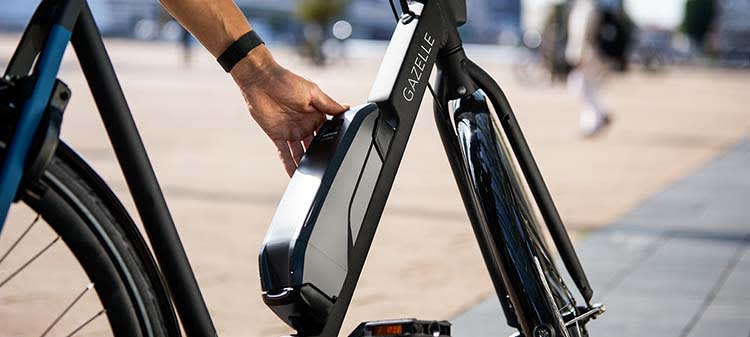 An important component of an e-bike or pedelec is the battery. This is located in the luggage carrier, integrated into the frame or attached to the frame and provides the power needed for the electric drive.
2. e-bike motor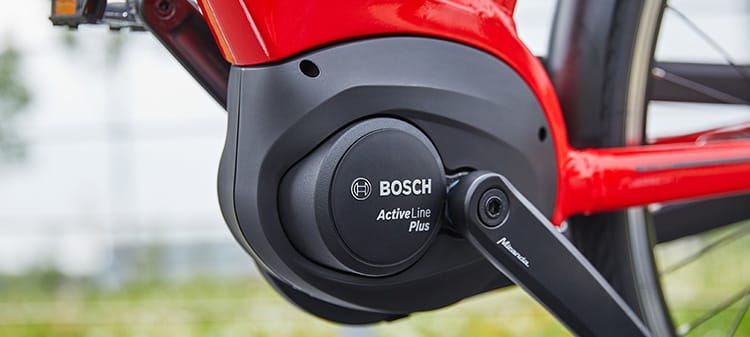 The function of the motor assistance of an e-bike depends on the position of the motor. With Gazelle e-bikes, we use mid-mounted motors and you can choose between the manufacturers Bosch and Shimano-Steps. Basically, however, your pedalling behaviour is measured during the entire ride and your e-bike motor provides you with the appropriate pedalling assistance.
3. e-bike display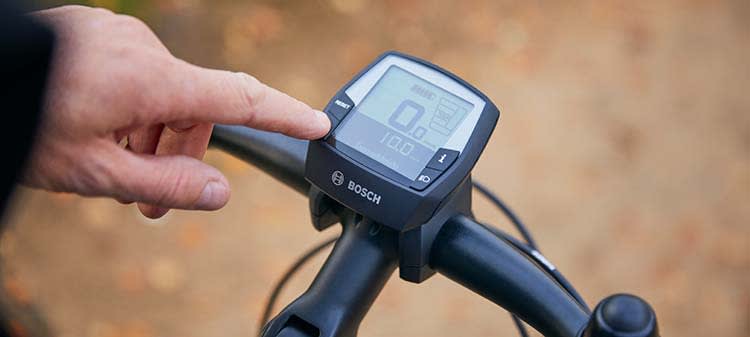 An e-bike display is located on the handlebars of your electric bike and offers you various options. Most e-bike displays show you various information such as speed, riding time and current range.
4. E-bike sensors
E-bike sensors measure how fast you are going and activate the assist function. They are also responsible for switching off the assist function at the maximum speed of 25 kilometres per hour. There are twodifferent types of sensors: rotation sensors and pedal force sensors. Both function slightly differently and thus have different advantages and disadvantages.
Test an e-bike for free
Have we aroused your curiosity? Would you like to test an electric bike? It's quite simple! Go to one of the authorised Gazelle dealers and arrange a test ride together. Of course, now that you know that an electric bike works differently from a conventional bike, it could be the right choice for your future bike.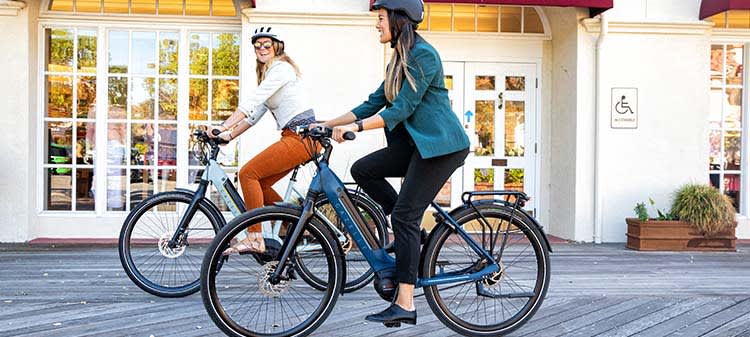 You may also be interested in: