Gazelle Ami
Takes you anywhere
The Ami is like a good friend: always ready to help and takes you anywhere. You will feel secure and safe on the road on this all-rounder. Time to set off (again) on another adventure together! Nervous about cycling through heavy traffic? Afraid of not being able to get your feet on the road? Mounting your bicycle a bit scary? Not with the Ami! If for whatever reason you feel uneasy in traffic, this need not be so any more with the Ami. Because you can always rest both feet on the ground, you feel secure on the bicycle and able to ride off in any situation.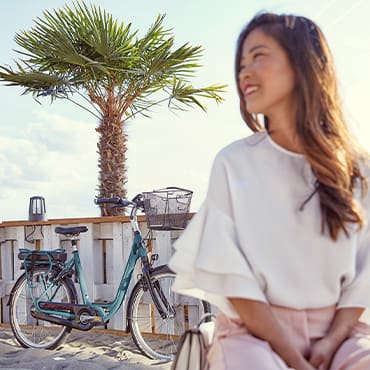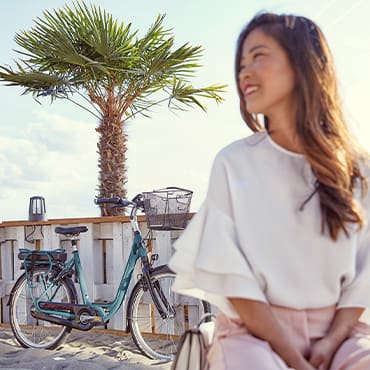 Safe
Safe

You can always get both feet on the ground. The bicycle has 26 inch tyres and a low step-through, which gives a feeling of safety when getting on and off the bicycle. You can always easily cycle off in any situation.
Design
Design

The Ami is designed in such a way that you feel stable and secure on the bicycle, while at the same time looking good and modern! The bicycle has a low weight and the Shimano Steps mid-mounted motor ensures for stable road holding.
Freedom
Freedom

The Ami gives you a feeling of freedom. It is always ready for you and will take you wherever you want. Move freely through the (busy) traffic and manoeuvre easily wherever you're going.
Comfortable
Comfortable
Thanks to the comfort sitting posture and the ergonomic frame, you are ensured of a comfortable ride. Thanks to the adjustable handlebar and seatpost you can set the bike entirely according to your wishes. With ergonomic handles and a gel saddle.