Belt Drive Electric Bikes
Curious about belt drive electric bikes? This drive system is increasingly popular in North America and offers some great benefits including smooth shifting, low maintenance, and excellent durability. Discover the Gazelle electric bikes with belt drives and learn more about this system below!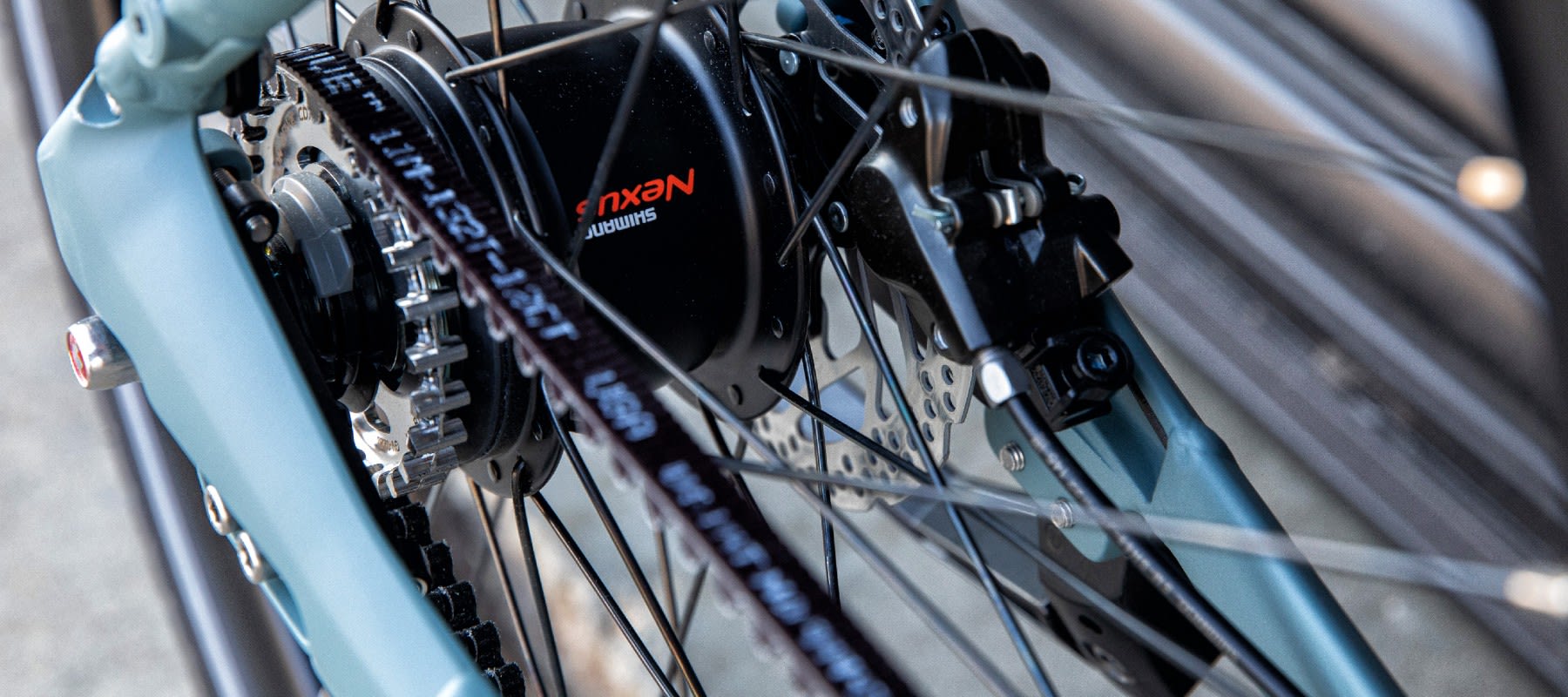 Belts With Benefits
Electric bikes with belt drives offer a wide range of benefits, from being delightfully low maintenance to extremely quiet to ride. Shifting is smooth and near-silent, and as belts don't rust or require lubrication, cleanliness is not a concern. Another benefit of belt drives is their longevity--a belt will typically last longer than a chain. If you're looking for an electric bike that is easy to maintain, consider one with a belt drive.
Best In Class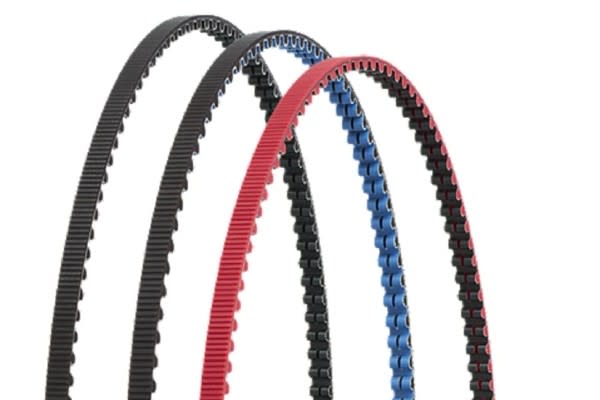 Quality, heritage, and innovation are at the core of the Gazelle brand, so naturally, we chose the highest quality belt drive on the market from a 100+ year-old company to spec on our electric bikes, the Gates Carbon Drive. A weather-resistant polyurethane exterior protects a network of strong, stretch-free carbon fiber tensile cords, to create a durable and dependable drive to power every shift. Experience equals excellence!
Meet the Belt Bikes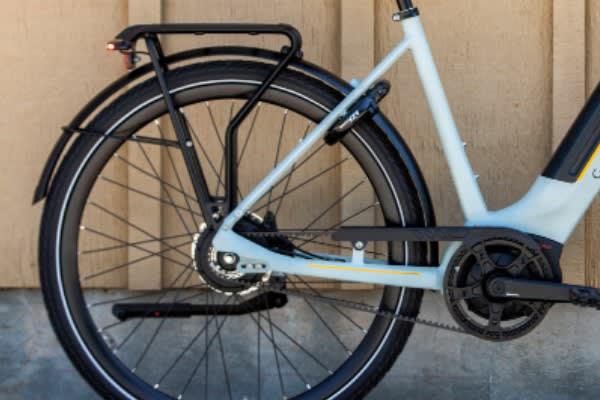 We have several belt drive ebikes in our fleet, the Gazelle Ultimate C8, Ultimate C380, and Ultimate C380+. All bikes feature the Gates Carbon Drive paired with an internal hub shifter. The Ultimate C8 is specced with a Shimano Nexus 8-speed hub, while the Ultimate C380s have the Enviolo CVT trekking hub with a 380% ratio range. The combination of the belt drive with the internal hub makes for exceptionally smooth and quiet shifting.
Gazelle Ultimate C380+
The Gazelle Ultimate C380+ HMB is the electric bike for any errand or adventure. Sporty urban bike and comfortable touring bike, powered by Bosch's formidable Performance Line Speed motor, and specced with the Enviolo 380 trekking internal gear hub, the C380+ creates an easy riding experience in any conditions.
Gazelle Ultimate C380
Specced with the Gates carbon belt drive and an Enviolo CVT trekking hub, the Gazelle Ultimate C380 delivers a stunning 380% ratio range and elegantly stepless shifting. Combined with the formidable Bosch Performance Line motor and integrated 500 Wh battery, this bike can tackle any route.
Gazelle Ultimate C8
Combining the Gates carbon belt drive and Shimano 8-speed Nexus hub, the Gazelle Ultimate C8 offers a smooth, silent shifting experience. Paired with the powerful Bosch Active Line Plus motor and a graceful, comfortable frame geometry, this is the perfect bike for getting around town, and beyond.
About Gazelle
130 Years of Excellence
Since 1892, Gazelle has produced bikes of exceptional quality, comfort, and value, inspired by our love of cycling and belief that bicycles should be accessible to all for daily life, and the long haul. Our thoughtful approach to design and relentless commitment to innovation drive us to create bikes to meet the needs of all types of riders, now and in the years to come. Discover more about this rich history and why nothing rides like a Gazelle.
Find Your Shop
Where can you find a Gazelle dealer?
Find Your Bike
Which ebike is right for you?
Find Answers
Have a question about your ebike?
Stay Connected
Sign up for our newsletter to get the latest on new bikes, tips and tricks for maintaining your Gazelle, special events, and more!
By submitting this form, you consent to sending the above information to Gazelle USA LLC, which will be stored in the United States. This information may be used for marketing purposes by Gazelle USA LLC, its subsidiaries, and your local dealers. Gazelle does not sell, trade, or rent your personal data to third parties. You may opt-out at any time by clicking on the "unsubscribe" link that appears at the bottom of each of our emails. For a detailed explanation of Gazelle's collection and use of personal data please see the Privacy Policy & Terms of Use.