Electric Bikes for Adults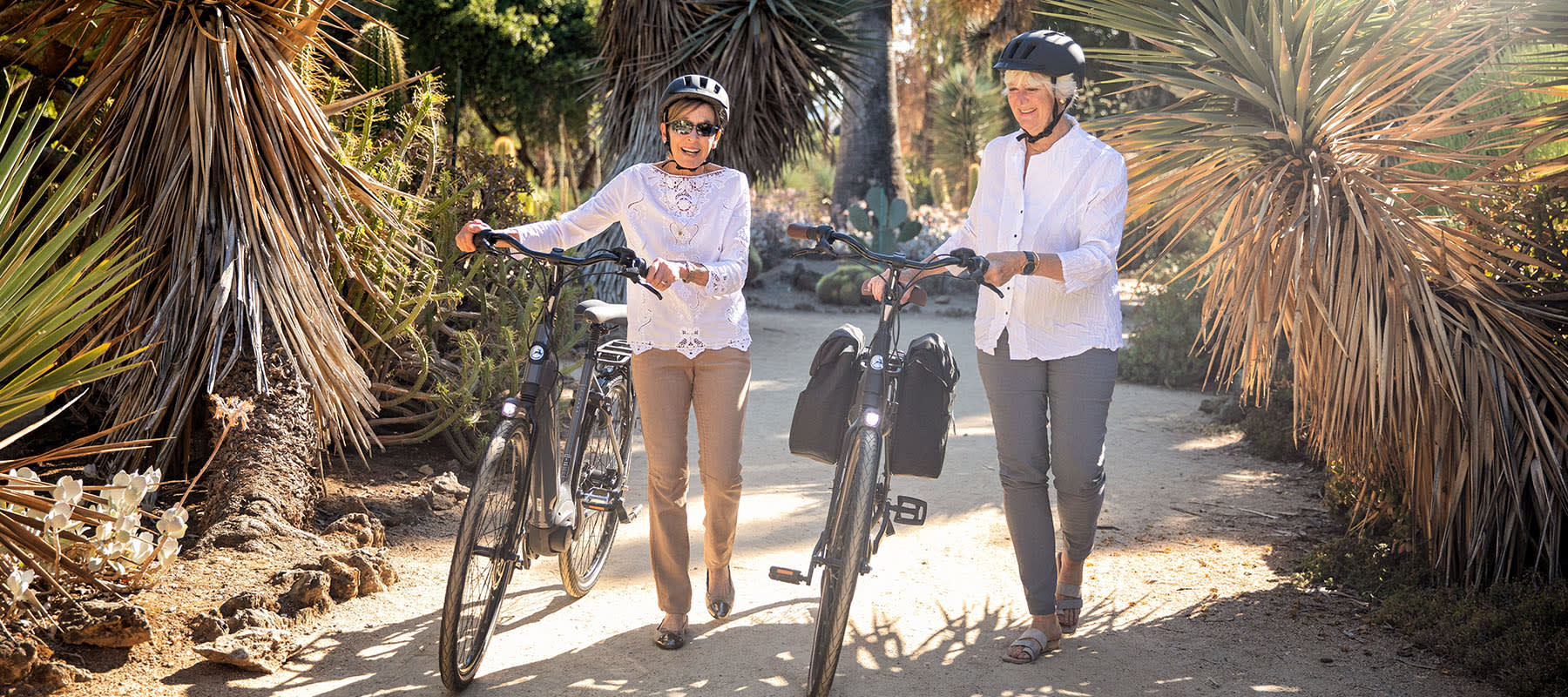 Looking for an electric bike for commuting or leisure? Here at Gazelle, we make ebikes for adults that are both dependable and stylish. We find that the best ebikes for adults are those that can meet riders' unique lifestyles, preferences, and needs. Gazelle electric bikes are equipped with premium Bosch ebike systems consisting of powerful and balanced mid-drive motors and high capacity batteries to ensure a safe and reliable ride, every time. Additionally, we spec our bikes with quality components and a variety of practical accessories and offer a range of frame styles and colors, so riders can find their ideal ebike fit. With over 125 years of experience making bikes for everyday riding, Gazelles are a joy to ride.
Features of Electric Bikes for Adults
Practical Accessories
Everything You Need
The best electric bikes for adults should be outfitted to support a busy lifestyle and make it easier to get things done on two wheels. Gazelle ebikes include practical accessories/thoughtful features such as integrated rear racks with high cargo weight ratings and are compatible with Gazelle accessories, front and rear lighting to illuminate your path and make you visible to others, locks to keep your bike safe, and fenders and chain guards to help you to stay clean and dry.
Find My eBike
Reliable eBike Systems
Technology You Can Trust
The best electric bikes for adults must be dependable, durable and fit your needs, from commuting to transportation to recreation. Gazelle electric bikes feature best-in-class Bosch electric systems with efficient and high-quality, mid-mounted motors, offering a balanced, superior ride quality, and refined power. Integrated with high-capacity batteries, you can be confident in the support and range your ebike will provide. Bosch ebike systems are time-tested, reliable, and low-maintenance.
More About Batteries
Be comfortable and look good on your ebike
Style You Desire
The best electric bikes for adults allow riders to showcase their personal style while meeting their unique preferences. Gazelle ebikes are the ideal electric bikes for adults because we offer a wide variety of bikes from color to frame style to riding position. We have Class 1 and Class 3-rated bikes in over ten colors and have low, mid, and high-step frame options. Plus, our easy, active, and sportive posture options will ensure you find the best-fitting ebike for your preferred style of riding.
Electric Bike Positioning
About Gazelle
130 Years of Excellence
Since 1892, Gazelle has produced bikes of exceptional quality, comfort, and value, inspired by our love of cycling and belief that bicycles should be accessible to all for daily life, and the long haul. Our thoughtful approach to design and relentless commitment to innovation drive us to create bikes to meet the needs of all types of riders, now and in the years to come. Discover more about this rich history and the joy of riding a Gazelle.
Find Your Shop
Where can you find a Gazelle dealer?
Find Your Bike
Which ebike is right for you?
Find Answers
Have a question about your ebike?
Stay Connected
Sign up for our newsletter to get the latest on new bikes, tips and tricks for maintaining your Gazelle, special events, and more!
By submitting this form, you consent to sending the above information to Gazelle USA LLC, which will be stored in the United States. This information may be used for marketing purposes by Gazelle USA LLC, its subsidiaries, and your local dealers. Gazelle does not sell, trade, or rent your personal data to third parties. You may opt-out at any time by clicking on the "unsubscribe" link that appears at the bottom of each of our emails. For a detailed explanation of Gazelle's collection and use of personal data please see the Privacy Policy & Terms of Use.