Gazelle Electric Lifestyle Bikes
An ebike to match your lifestyle
Whether it's getting to work, picking up groceries, taking the kids to school, or fun rides in the park, Gazelle makes a bike for you. Get there and look good doing it, Gazelle blends function and fashion into an ebike that fits your life. Offering low, mid, and high-step bikes, Gazelle electric bikes will bring you everywhere.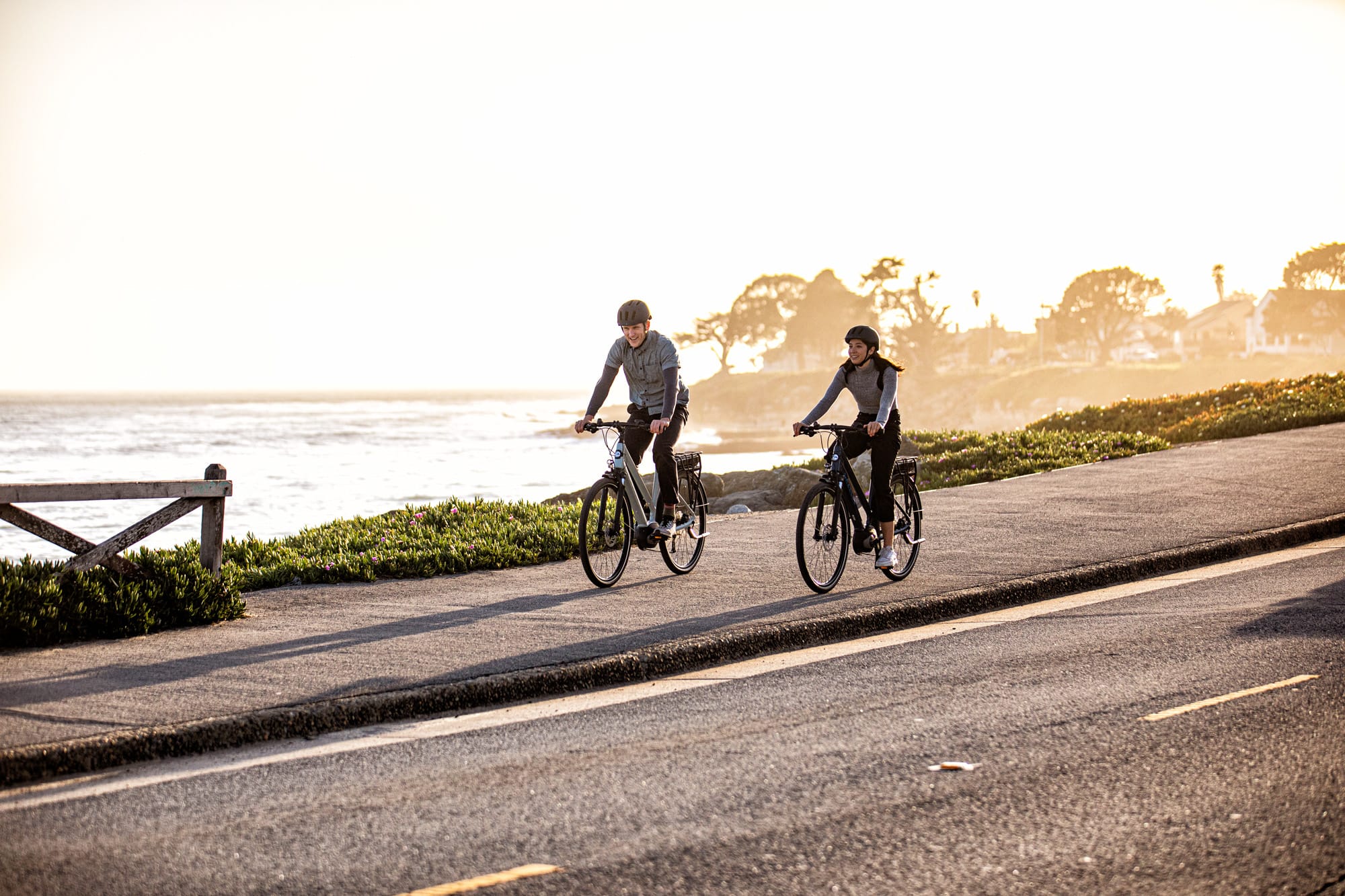 Electric Bikes for Your Daily Life
An ebike made for you
Distinctive design
Gazelle electric bikes are designed to withstand daily use and to look good while riding. We understand it's important for your bike to reflect your individuality, which is why we offer a variety of models, styles, and colors. We place a high priority on making sure our bikes are both superbly functional and distinctive in design. At Gazelle, we believe an electric bike should feature outstanding utility, technology, and design. That's why our electric bikes are powerful, stylish, and dependable.
See Our eBikes
An ebike with style and utility
Comfortable and dependable ebikes
Gazelle electric bikes are designed to be ridden often and however long you like, from short bike commutes to long tours. Our ebikes are built to be extremely comfortable and dependable. We make no concessions on the quality of the frame, parts, and assembly process. All this happens in our factory in Holland since 1892.
Accessible frame geometry will allow everyone to find their fit. Step-through frames make it easy to hop on and off our ebikes. An upright seating position allows you to ride comfortably and have good visibility of what happens around you. Active and sportive designs make commuting efficient and smooth. Find the right style for you.
See Our Bike Positioning Guide
Ready for your next ride
The best premium ebikes
Gazelle ebikes are beautifully designed and meticulously engineered to meet your needs. Gazelle's are purpose-built urban electric bikes with an elegant, timeless design. Whether you want to commute, cruise from the coffee shop or take the kids to school, our electric bikes are your perfect partner for high-performance comfort and style. Gazelle's e-bikes stand for clean and convenient transportation without compromising on speed, agility, or comfort.
View Our Top eBikes
About Gazelle
130 Years of Excellence
Since 1892, Gazelle has produced bikes of exceptional quality, comfort, and value, inspired by our love of cycling and belief that bicycles should be accessible to all for daily life, and the long haul. Our thoughtful approach to design and relentless commitment to innovation drive us to create bikes to meet the needs of all types of riders, now and in the years to come. Discover more about this rich history and the joy of riding a Gazelle.
Find Your Shop
Where can you find a Gazelle dealer?
Find Your Bike
Which ebike is right for you?
Find Answers
Have a question about your ebike?
Stay Connected
Sign up for our newsletter to get the latest on new bikes, tips and tricks for maintaining your Gazelle, special events, and more!
By submitting this form, you consent to sending the above information to Gazelle USA LLC, which will be stored in the United States. This information may be used for marketing purposes by Gazelle USA LLC, its subsidiaries, and your local dealers. Gazelle does not sell, trade, or rent your personal data to third parties. You may opt-out at any time by clicking on the "unsubscribe" link that appears at the bottom of each of our emails. For a detailed explanation of Gazelle's collection and use of personal data please see the Privacy Policy & Terms of Use.